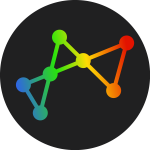 MineLiDAR is the first service provider of underground lidar scanning using the Emesent Hovermap Technology in Australia.
MineLiDAR can provide services to collect LiDAR data as hand held, vehicle mounted, winched and drone mounted arrangements. This data offers significant advantages as a mining and geotechnical tool. It provides high data density and the LiDAR data can provide far more than just an understanding of the spatial dimensions.
MineLiDAR can collect data which will allow you to:
Better understand the rock mass response to excavation

Map infrastructure

Understand the true shape and failure mechanisms within voids

Map structures

Back analyse principal horizontal stress orientation

Measure changes that you previously only estimated from photos

Understand spatial restrictions in the underground environment

Identify locations of water ingress
MineLiDAR can scan:
Entire mines

Shafts, raisebores, ore passes and other vertical excavations

Major excavations and underground infrastructure

Voids and failures where personnel can't access
And we can also operate above ground too!

Our full website and services will launch soon.
We're already out in the field, and ready to help you with your scanning needs.
For more information, please contact us: